Indoor LED signs are becoming an increasingly popular method of informing and directing your customers given the ability to regularly update your engagement with multiple time sensitive messages programmable within your LED display sign.
about our indoor LED display screens
With tighter pixel pitch comes increased resolution and better graphics quality, which has been missing in indoor environments where close up viewing is more important than in an outdoor situation. These indoor screens also work perfectly as electronic window signs, aimed at getting your advertising message to your customers exactly the way you want it.
Simple, easy to program LED displays are now readily available using wi-fi and 3G technology which makes Indoor LED screens more cost-effective and more useable than ever before.
The ability to change messages regularly, program various content for specific days or indeed times of day, makes Indoor LED screens an attractive option to communicate and advertise to your existing captive audience.
display LED point of difference
We import our LED products directly from the manufacturer, which allows us to import spares for your LED at time of purchase. As a result we can increase colour uniformity for spare parts replacements, certainty of supply for spares, a guaranteed level of support and over 15 years-experience selling and supporting LED electronic signs in Australia.
Many sign companies have sold LED digital signage in the past and are no longer interested or able to provide ongoing support for their product. Our longevity and commitment to this product has provided 15 years of support to date with many more years to follow!
We also offer Outdoor LED Signs.
Indoor LED Technical Specifications
clients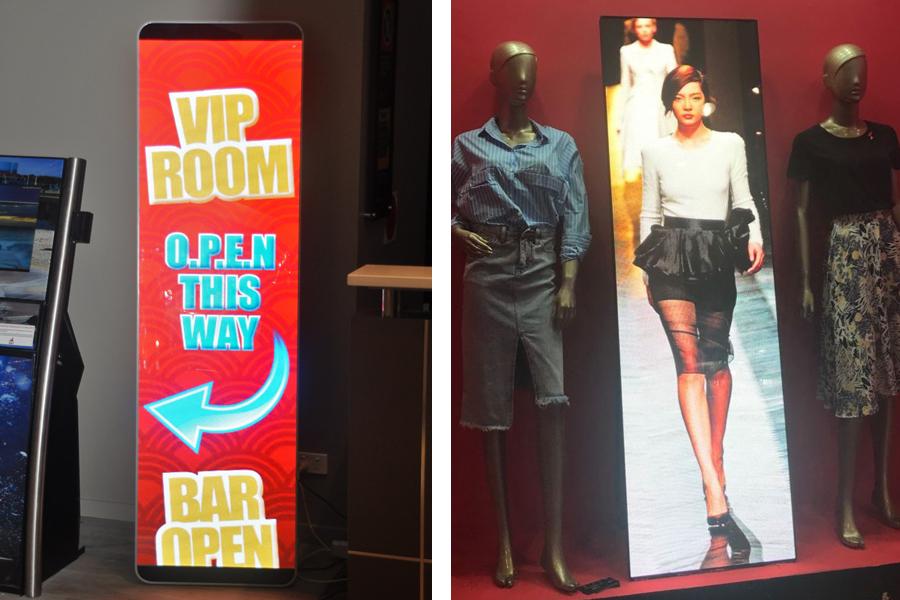 CLIENT
Maroubra Seals, Pelathon Hotel Group, Tuross Head Golf Club
WHAT WE DID
Pull-up banner style LED units enable multiple pages of content instead of out-dated, traditional pull-up banners. Easy to configure and import content using Wi-Fi or USB ports. All Projects